AMY B - I NOW HELP OTHERS LOSE WEIGHT!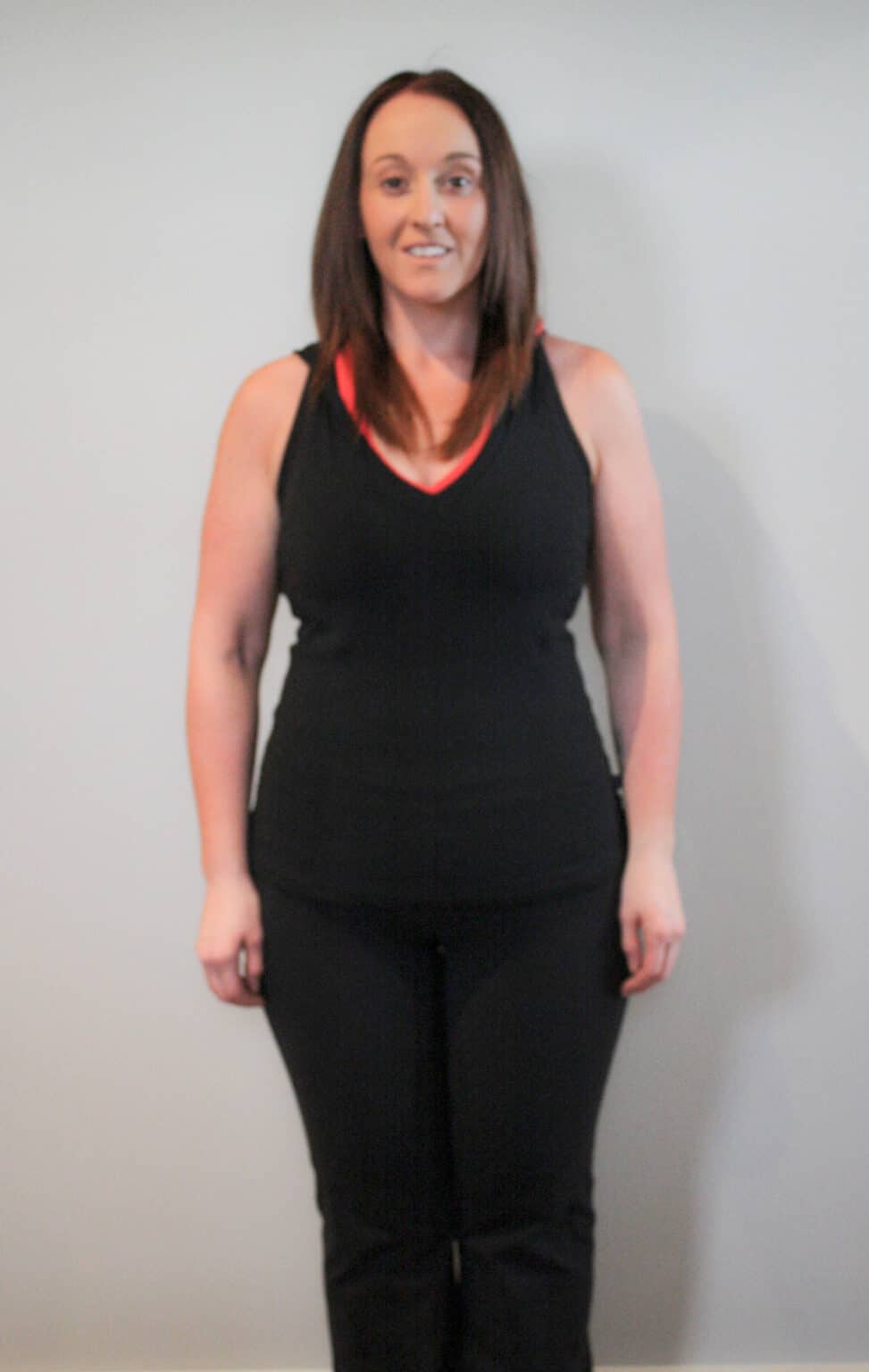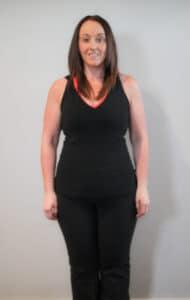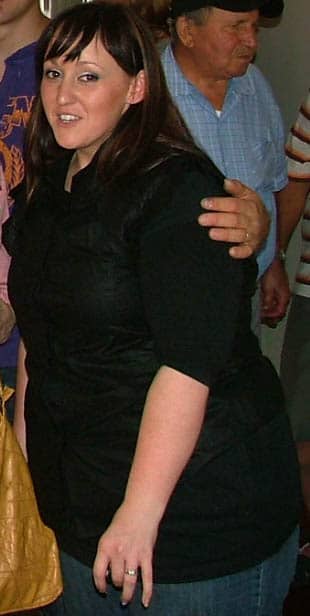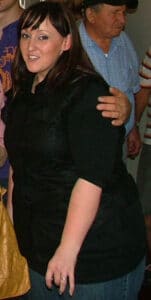 STARTING WEIGHT: 97
AMOUNT LOST: 28
WHY DID YOU SIGN UP TO NUYU?
I was sick and tired of being overweight. My whole entire lie has been lived being a big girl and a depressed girl because of that. Having my own son now I never ever wanted him to go through what I went through as a child and I also wanted to be a good role model for him.

WHAT DID YOU ENJOY MOST ABOUT THE PROGRAM?
The seminars were amazing. So informative and gave us all the right tools to take home and learn from. Also the support from everyone at NuYu
WHAT WAS YOUR OVERALL HIGHLIGHT?
Learning who I was as a person and knowing how strong I can be.
WHAT DID YOU FIND CHALLENGING ABOUT THE PROGRAM?
Being away from my family. When you're a mum and a wife you tend to put everyone before yourself and taking time out for me was a very big decision but a decision I will never regret. How can my family be happy if every day I am not?? I just had to make it work so I could improve myself so in return I can make sure my family are happy and healthy also. But it was hard!!
WHAT THREE THINGS HAVE YOU LEARNT DURING YOUR TIME WITH NUYU?
1. Support. You need a really good support group around you
2. Healthy Food. It's not a diet you are on it's your Nu Way of life. Food is only Fuel.
3. Exercise daily. Exercising produces feel good endorphins so it makes since to want to exercise to improve your mood and to be happy Also to improve all your vital organs in your body. We all want to live a long and happy life so we need to protect the most important thing that keeps us going 'our body'.
WHAT WAS YOUR MAIN MOTIVATOR TO CHANGE YOUR LIFESTYLE?
My son. Knowing exactly what I didn't want him to go through and become I knew I had to change myself and just do what I have always wanted to do my entire life. Become fit and healthy.
HOW HAS NUYU CHANGED YOUR LIFE?
I see the world very different now. I see food in a different way. I can now acknowledge when I am eating just for comfort because I feel down on something. I enjoy exercising and love how my body is getting stronger each day. Most of all I love how I can run around with my son and actually keep up with him
DO YOU HAVE ANY STAND OUT PLANS FOR THE FUTURE?
I have recently finished my personal training course with The Australian Institute of Fitness in Melbourne and am starting a business with my friend Liza to change the lives of others around us. It's a very exciting time as I can't wait to help others like NuYu has helped me and I am forever grateful to the team.
IS THERE ANYTHING ELSE THAT WE SHOULD KNOW?
Well my passion in life is NEVER GIVING UP! When I left NuYu in 2010 I began my journey at home and I was very excited about this. I was looking forward to the challenge I faced 'on the outside world'. I was losing weight and exercising and things were looking up in life.
3 months later our world changed for the worse. Mum was diagnosed with stage 3 breast cancer. She had to undergo 3 months of chemotherapy and 6 weeks of radiation with took her right up to Christmas. Mum is the strongest woman I have ever known in my entire life and she never ever once complained about anything. But seeing my mum go through this I soon learned and realised that I was an emotional eater. The weight started to come back on and I was now 10kgs heavier. Every time I was binge eating I knew what I was doing was wrong but I just didn't seem to care. This went on for another 5 months and I had had enough. Everything NuYu had taught me was going through my head and I knew what I had to do. I had to find a good support network and to focus again on eating healthy and exercising to get back on track. There was no giving up.
Pretty much at the same time as getting re-focused and back on my weight loss journey Mum had her routine check-up and they had found her cancer had come back again and this time in her lymph nodes. 18 out of the 26 lymph nodes taking out contained cancer. The little bastards were bloody strong and were not giving up to anything. Well nor was my mum (giving up) and she wanted to keep fighting them so she had to go through all the chemo and radiation once again and once again it took her right up to Christmas when her treatments had all finished.
This time around it seemed that Mums battle again with cancer kept me to stay on track and gave me more fuel to keep on losing weight. I couldn't talk about my emotions at the time and I found that exercise gave me a new release on life and a way to let off my steam.
I had found a personal trainer who I trained with weekly and gave me a lot confidence to keep on going.
My passion for exercising and helping others just grew and grew each day and I just wanted to expand on that and become a personal trainer myself. I wanted to do what my trainer and what NuYu had done for me and that is to help others and to change their life forever.
My weight-loss journey has been on hold at the moment… I haven't put on any weight as it has been at a stand-still at the moment.
July this year Mums cancer came back again but this time worse than we could had ever imagined.
It has now spread to three more areas in her body and there is nothing they can do. They cannot give her any more chemo or radiation as she has had it all before and it hasn't worked. So they said they can just 'keep an eye' on it for now. That was the worst day of my life. My mum is everything to me and I can't bear the thought of losing her.
My Aunty knew of this professor of Integrative medicine and organised for us to go and see him.
He is all about clean eating, exercise and having a relaxed mind. He was amazing to listen to and very very informative and I was just so amazed that everything he was saying was what I had learned at NuYu. Everything he said was what NuYu believed in and it just makes complete since. The way we treat our body, fuel our body and to relax the mind plays a very big role in our health.
I believe that everyone from all walks of life should experience NuYu and to learn from them what they need to do to look after themselves.
For me being overweight/obese my entire life I can take a positive life lesson out of it.
If I was a thin person I would have never had the experience of NuYu and would not have learned all the valuable information that I was able to take away and change my life and my families life.
I am still on my journey as I have another 9-10 kilos to go until I reach my 'BIG' long term goal, but you know what, I AM NEVER EVER GIVING UP!!
I don't mind anymore when I reach my goal, because I know I will.
If I can do it ANYONE can do it
Amy B
Request More Information About Our Program