NATHAN M - LIFE IS COMPLETELY DIFFERENT NOW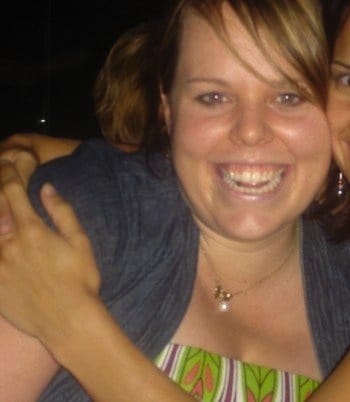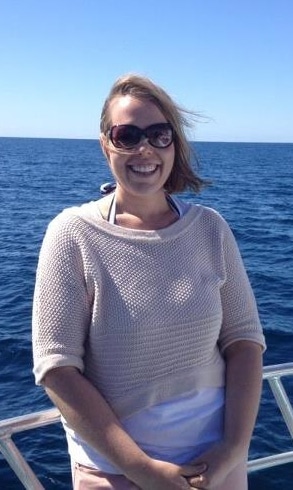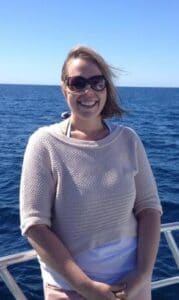 STARTING WEIGHT: 103.3kg
AMOUNT LOST: Over 30kgs so far!!


WHY DID YOU SIGN UP TO NUYU?
I needed some time away from my normal life to work on getting health physically and emotionally. I knew that I really needed to lose weight and that I was not living a healthy lifestyle but was so confused by every diet and piece of nutrition or exercise advice that I'd picked up over the years that I genuinely had no idea where to start. I heard about the NuYu program and it seemed to suit all my needs. I had a real feeling that if I could just take some time out to participate in this program that everything would be ok.
WHAT WAS YOUR MOTIVATOR/WAKE-UP CALL THAT PROMPTED YOU TO TAKE ACTION?
I have been overweight my entire life, in fact growing up talk of my weight and what to do about it was very much a family pastime, from the age of 8 I was entered into the world of fad diets – jenny craig, the natural way, the naturopath you name it I'd been put on it. This pattern continued into my teens and adult life and I have never known any other realty then dieting, my weight has been a constant issue affecting every part of my life. This pattern of dieting and yo-yoing probably would have gone on but after an incredibly tumultuous year in 2011 I realised that things needed to change.
By the end of 2011 I had not only moved from London back to Australia, broken up with my boyfriend and quit my job but also and most devastatingly and shockingly for me lost my mum to metastatic breast cancer. With the grief that ensued from this loss I basically stopped coping with life. I quit my full time job and found myself spending a lot of time eating, drinking alcohol to cope with the pain and basically becoming very depressed and unhealthy. By the time I got to the end of 2011 I was physically and mentally in a very bad state and I could feel myself going down a very slippery slope.
My sister mentioned NuYu to me in late 2011, she had met up with a friend who had had some amazing results with NuYu and had spoken very highly of the program. When she mentioned this to me I really started thinking about where I was headed and what was important to me. I realised that at this point I had two choices – I could either let my mum's death and everything I had been through be a reason to allow myself to continue on the path of self destruction that I was on, or I could use it as motivation to become a healthier person with a zest for the life that I know my mum would have loved to have the chance to keep living. NuYu gave me the chance to choose the former.
WHAT DID YOU ENJOY / FIND CHALLENGING ABOUT THE PROGRAM?
I can't even begin to describe what I enjoyed about the program there are just so many things.
For starters I got to live in a resort in one of the most beautiful places in Australia for six weeks! What's not to love about that?
I found the exercise program really varied and while physically challenging it was broken down in a way that I felt able to keep going and get through each session. I also never got bored as there were so many different challenges. I especially loved water sports and j-ball Friday. I thought it was amazing that you could be in a group with so many varied fitness levels and everyone was able to work out to their potential within that group environment.
I spent 6 weeks at NuYu and found the process to be a bit of an emotional roller coaster. The team were incredibly supportive and encouraging never making me feel like an idiot or a failure even when I was flipping out over something as silly as a pump class! Every single thing that I was convinced I couldn't do I found myself gently coaxed into doing until I forgot that I'd ever thought I couldn't in the first place and was enjoying things I'd once thought to be impossible.
The food was amazing I've never eaten such a varied diet and everything was so fresh and delicious that it made you feel healthy just by participating in meals. I really started to feel the difference in my energy levels very early on in the program and the difference in the way that my body feels when I feed it the right diet.
I loved the holistic approach to the program, I found the seminars in the afternoons that encompassed self development equally as beneficial as the nutrition and exercise seminars.
I met the most amazing and inspirational people at NuYu and have formed friendships that I hope will be lifelong. Shaun and Gav exude passion and enthusiasm for what they do and make you feel like you are part of something very special. Jordan has a knack for knowing how to get the best out of you in training and when to just let you be! But mostly I loved the camaraderie of the group that I shared my six weeks with. From the minute that I got to NuYu I felt like I was with people that got me, there was no judgement just understanding and they made getting through six weeks of demanding physical and emotional changes so much more enjoyable. At a time when I was feeling so lost I felt so cared for and looked after and I still do because our friendships have continued outside of NuYu.
I love that I now feel like I am part of the NuYu family. NuYu gave me an instant support network for which I am extremely grateful.
WHAT WAS YOUR OVERALL HIGHLIGHT?
I came into NuYu as someone who was a bit broken and left with a sense of overall sense of joy and appreciation for life that I have never felt before.
WHAT THREE THING HAVE YOU LEARNT DURING YOUR TIME WITH NUYU?
1. FOOD IS FUEL!
2. I am someone who enjoys being active and I have a strong competitive spirit
3. I will never ever ever ever ever go on a diet again!
HOW HAS NUYU CHANGED YOUR LIFE?
I can honestly say that I have never had so much energy and enthusiasm for life. Even down to simple things life my job. I used to hate nursing I found it draining and dreaded every shift. I now find myself looking forward to my shifts and I am better at my job than ever before.
I am a better sister and daughter and Aunty then before, I have so much more energy to give and to care about my family. I have found also that the changes in me have also inspired my Dad and sisters to make changes in their own lives which can only be good.
I have so much more confidence to do things that I never used to do. I am more friendly and interactive with people in my life. I am more fun to be around and am more active and adventurous than before.
Also I have a consistency in my life that I have never been able to achieve before. I use my gym consistently and have a relationship with my personal trainer, I am prepared and eat well most of the time, I feel health and energised generally, all of this I have never been able to maintain in a consistent way in the past. At first a part of me kept waiting for it all to end and to go back to how I used to be but after a while I realised that I really am a new version of me. I have created new habits and a new way of being that I genuinely believe are now part of who I am. I am so grateful to NuYu for this
WHAT IS YOUR LIFESTYLE LIKE NOW SINCE YOU'VE LOST THE WEIGHT?
I have a really active life now. I attend my gym regularly and am actually using my membership which is a whole new concept for me!
I say yes to things that I would never have considered before I run fun runs for FUN! I go hiking with friends I find that I am generally more interested in participating in active activities. I've stopped making excuses when people ask me to do things because I can't be bothered and have no energy, I'm now the one suggesting activities
DO YOU HAVE ANY STAND OUT PLANS FOR THE FUTURE?
I have decided to go travelling again and am going to be moving back to London for a little while in November so that I can see more of Europe. What is making me really excited about the prospect of travelling is remembering how much being overweight has affected my travels in the past. I've had so many uncomfortable experiences and passed up so many opportunities when travelling because of my weight, but this time around I am so excited by the fact that I essentially get to have a do over. I am going travelling the fittest, healthiest, happiest and most confidant that I have ever been and I genuinely can't wait to get there and experience everything the world has on offer.
DO YOU HAVE ANY FOOD, WEIGHT LOSS OR EXERCISE TIPS YOU CAN SHARE?
Get a personal trainer or some way of making sure that you are accountable to your exercise plans. I go to a gym where I have to book in for my classes and there are consequences if I don't turn up. This means that I plan them into my schedule and treat them like an appointment so I am more likely to turn up. Also join a gym that you feel comfortable in as it will make you more inclined to go
Have fitness goals. For me the goal of running the mother's day classic and then the city to surf was a good way of keeping on track. Now that this is over I'm working on my next goal of running a half marathon
Make a meal plan and go grocery shopping regularly. If I don't have some kind of plan of what I'm going to be eating for the day and the food available then I make poor choices. Preparation is key!
Have an inspirational piece of clothing that you want to be able to wear and have it visible as much as possible, when I was at NuYu I had a dress that I had bought in London that I'd never actually worn because it was too small. By the time I left I fit in to it and now It's too big and I've moved on to a new piece of goal clothing.
WHAT WOULD YOU SAY TO THE "OLD" YOU IF YOU COULD TALK TO THEM?
Don't waste anymore time. Life is short and there is so much more to it once you have the energy to get out there and live it!
Neralie H
Request More Information About Our Program